A Hamilton Ventura round the wrist, which car?
In 1957 watch manufacturer Hamilton from Lancaster, Pennsylvania (USA) introduced the first electronic watch in the world, the Ventura 500.
Although the idea was sound, an electronic watch is much more precise than a mechanical movement, the Ventura 500 was never a great success in sales. The biggest downside of the watch was the fact that the battery needed constant replacement.
article about the Hamilton Ventura 500 including sale figures
Despite the disappointing reactions to the Ventura 500 Hamilton at least had one loyal and famous customer: Elvis Presley.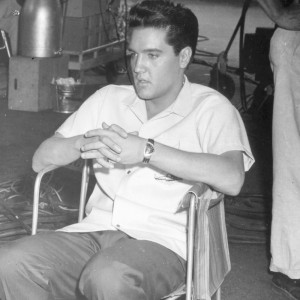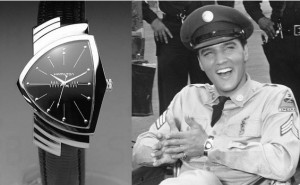 When Elvis decided to hit the road with his Ventura it was very likely that he would choose one of his 1957s Cadillacs to drive out. Therefore the car brand Cadillac and the Hamilton Ventura 500 got connected to each other in a very strong way.
Anno 2014 the Hamilton Ventura is still produced, under the name Ventura XXL.
It is difficult to imagine that a watch as extravagant as the Ventura XXL would not be captured in the hysteria of Hollywood. As a matter of fact it succeeded in ending up on the set of the movie 'Man in Black 3′.
Knowning that in 1957, thanks to Elvis Presley, the Hamilton Ventura was strongly connected to Cadillac raises the question how the watch/car bond is in 2014.
The first car that I thought of is the Lexus LFA.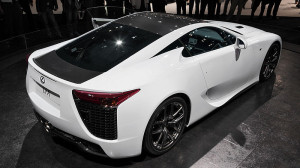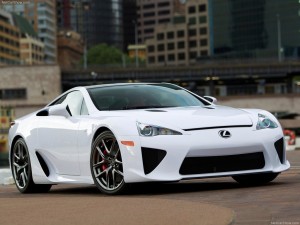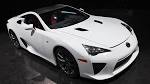 The body work has enough corners and folds to let the exceptional shape of the Venture be integrated into it effortlessly and it's monstrous V10 engine with 552 bhp garantee that the Venture XXL won't have to be ashamed about the performances of the car.
With a relaxed left arm hanging out of the window the LFA and the Ventura XXL are best mates.
Jaap Bakker
May 29th
13:14