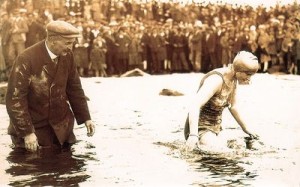 On October the 7th of October 1927 Mercedes Gleitze, a young stenographer from London, swam across the Channel in 15 hours and 15 minutes from Cap Gris Nez in France to Dover. She was the first woman ever to do this.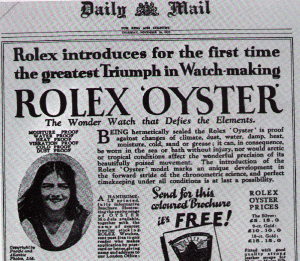 A month and a half later, to be exact on the 24th of November, a page large advertisement for Rolex watches appeared on the front page of the Daily Mail. Part of the ad was about the heroic action of Mercedes Gleitze and especially about the fact that her Rolex Oyster had kept the time exactly "despite being immersed in water for over ten hours".
But why did Rolex say that her watch was immersed in water for over ten hours while the whole crossing took her 15 hours? Years later, in 2000, this question was finally answered.
Mercedes had attempted a second crossing because after her's somebody else had swom in less hours across the Channel. Mercedes was forced to end her venture at around the ten and a half hours mark because of extreme cold.
Rolex had only contacted Mercedes between her two crossings to ask if she would like to test and promote the new model. Part of her equipment for the second crossing on the 21th of October 1927 was the 9 crt gold Rolex Oyster that hung on a chain around her neck.
The most important conlusion of this story is that Hans Wilsdorf had the brilliant inspiration to contact somebody who made the frontpages because of a special venture and give that person a Rolex watch so that this also got publicity. This was the starting point of an endless number of individuals in sport, culture and science who started wearing Rolex watches and also promoting them. Hans Wilsdorf proved that he not only in the technical part but also in communication and marketing had a mind that could brilliantly foresee trends in the future.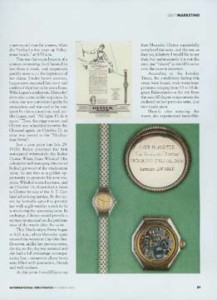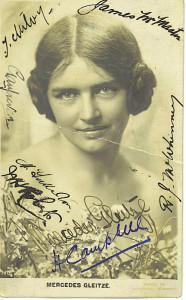 Jaap Bakker