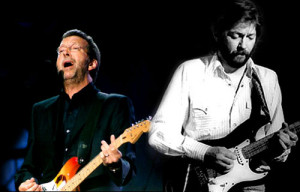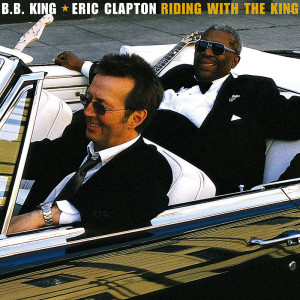 Pic.: Eric Clapton with his Submariner and B.B. King in the back seat with his inevitable yellow gold Rolex President (not visible)
Eric Patrick Clapton was born in Ripley, Surrey, in the UK, on March 30th, 1945. His mother, Patricia Molly Clapton, was only 16 years old when Eric was born. His father, Edward Walter Fryer, was a 24-year old Canadian soldier, posted in the UK during WOII who returned to Canada after the war. Being a single teenage mother, Patricia was not capable of dealing with motherhood and her mother and step-father, Rose and Jack Clapp, decided to undertake this task. Eric's family name originates from his grandfather on his mother's side, Reginald Cecil Clapton.
Eric grew up in a very musical household. His grandmother was a talented pianist and his grandfather appeared to be a decent pianist as well.
When Eric was told the truth about his grandparents and mother – he thought they were his parents and sister – , he turned from a good student and popular boy into a reserved person who lost all motivation to study. However, at the age of 13, he appeared to have an outstanding talent for art and he went to the art department of the Holyfield Road School.
In that time, 1958, rock and roll had caused an explosion within the British music scene. As a present for his 13th birthday Eric asked for a guitar and he was given a cheap Hoyer made in Germany. But he found it difficult and painful to play this steel-string guitar and he let it slide.
It was not until he was 16 that, after being admitted to the Kingston College of Art, he was eager to get back to the guitar. Eric's examples were blues guitar players like Robert Johnson, Muddy Waters and Alexis Korner. The latter inspired Eric to buy an electric guitar, which was relatively rare in the UK in those days.
It was also at Kingston that he discovered something the lifelong impact of which would be almost equally great as the guitar: booze.
After the first time of getting drunk, at the age of 16, he woke up in the woods, alone, covered with vomit and penniless. Eric remembers 'I couldn't wait to do it all again'. It obviously did not take long before he was removed from school.
From 1963 on, Eric started hanging around in bars in London West End where he played with The Roosters, and Casey Jones and The Engineers for short periods of time. In order to get by Eric worked in the building trade.
In October 1963, Eric was invited to play with The Yardbirds, scoring his first commercial hits 'Good Morning Little Schoolgirl' and 'For Your Love'. In 1965 he left the band and was substituted by the guitarists Jimmy Page and Jeff Beck. Later they would be considered the best rock guitarists ever.
After some time, in 1965, Eric joined the John Mayall & the Bluesbrakers blues band that would record the 'The Bluesbrakers with Eric Clapton' album one year later. This record established Eric's reputation as one of the greatest guitarists of that time. With songs like 'What'd I Say' and 'Ramblin' on My Mind' Eric won the very flattering epithet 'God', resulting from graffiti in the London underground saying 'Clapton is God'.
Despite this success, Eric left the Bluesbrakers rather soon and a few months later he created the rock trio Cream, together with the bassist Jack Bruce and drummer Ginger Braker.
They played songs like 'Crossroads' and 'White Room' and after making three successful albums -Fresh Cream (1966), Disraeli Gears (1967) and Wheels of Fire (1968)- in addition to the extensive tour in the USA, Cream had gained an international superstar status. However, after two final concerts in the Londen Royal Albert Hall, Cream fell apart due to conflicting egos.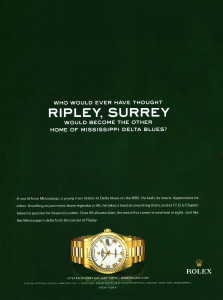 It would lead too far afield to reveal Clapton's remaining musical history entirely.
The period between 1970 and 1987 was characterized by complete ambiguity. Clapton achieved tremendous musical successes (e.g. he wrote the song 'Layla' to express his desperate affection for Pattie Boyd, the wife of Beatle George Harrison), but his personal life was a mess. In the early 70s he was addicted to cocaine for three years and as of 1979 he had been a heavy alcohol abuser. One divorce after another followed, Clapton committed adultery and fathered two illegitimate children.
In 1987, Eric gave up drinking with the 12-step aid of the AA and he has been sober since. Even in 1991 when he suffered a great personal tragedy. His son Conor died after he fell from a window in his mother's house. In connection with this tragic event Clapton wrote the song 'Tears in Heaven'.
In 2002 he married Melia McEnery with whom he has three daughters, Julie Rose, Ella Mae and Sophie. Sober for the first time in his life, Eric greatly enjoys a stable family life.
In 1998, he founded the Crossroads Centre, a alcohol and drug rehabilitation centre, and in 2007, Clapton's autobiography was published.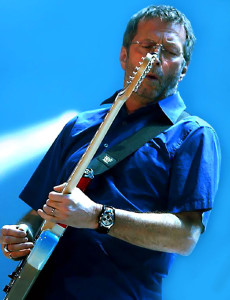 Pic.: Eric Clapton wearing his Rolex Daytona Paul Newman with a 'fatstrap' like the one Newman used to wear
Eric Clapton is a collector of vintage Rolex watches and he is also an ambassador for Rolex.
Recently, two very rare samples from his collection were auctioned the proceeds of which went towards the Crossroads Centre.
This stainless steel Rolex Daytona was auctioned a few years ago and the bidding went up to $ 505,000, which was a worldwide auction record. What makes this watch very special is the 'Albino' dial, as it is extremely rare.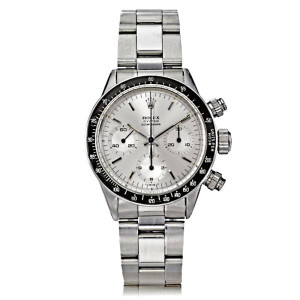 The Yachtmaster Daytona was a prototype of Rolex and was never put on the market. The prototype had the ref 6239/6242 and only three samples of this model are known. The first was Clapton's, the second John Goldberger's and the third is included in the private Rolex collection (this one has a special frame with ref 6542).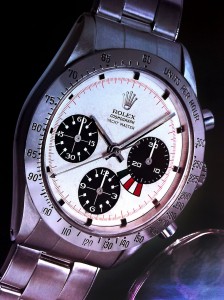 Clapton's Yachtmaster was auctioned in 2003 by Christie's for $ 125,000.
Other watches from the collection include:
-Ref 6062: in 18-carat gold with diamonds on the dial, considered the best Rolex ever.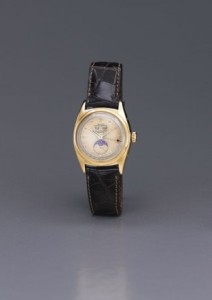 - Ref 6036: gold with various gems and a romantic patina finish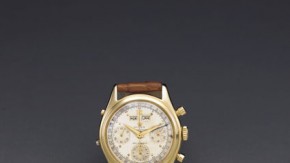 - Ref 6239: gold, white and anthracite with matching tachymeter ring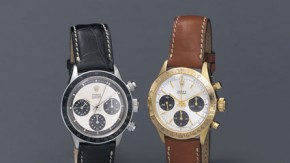 - Ref 6236: the sports version of the Compax series from the early 60s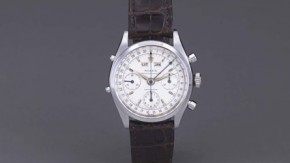 - Ref 3525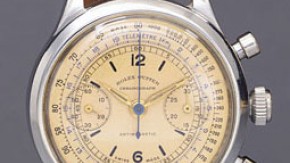 - Ref 6263: Oyster chronograph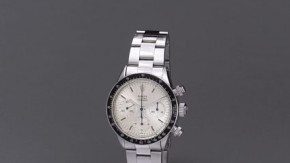 Jaap Bakker