The Rolex Milsub 5513/5517

Pic.: Rolex Milsub 5517
In the seventies Rolex produced two types of Submariners for the Royal Navy, ref 5513 and ref 5517. The general assumption is that approximately 1200 samples of these types were produced in total. Between 180 and a few hundred samples are estimated to be still around. Besides, the question is whether they are in an original state and if so, how many (for instance, the hands were occasionally replaced by Omega ones).
Below you will find an overview of some specific modifications required by the Royal Navy to be made by Rolex:
+ Dial: the dial itself is a standard 5513 sample, the encircled big 'T' over the depth indications at 6 hr being the most noticeable modification. The 'T' indicated tritium-labelling.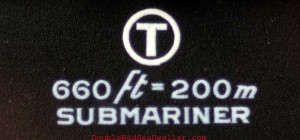 + Hands: the hands are unique for this model and are often called 'sword' hands (they strongly resemble the hands of the Omega Seamaster). Rolex no longer produces these hands and neither are they in stock any more. Due to their larger surface and the use of tritium the hands are susceptible to flaking or oxidation.
+ Frame and insertions: The frame is a standard one, but the insertions in many watches are specifically manufactured with minute markers on every side. This is unique for the military subs.
+ Watchcase: the case is a standard 5513, but the spring bars for attaching the watchband are replaced by metal bars for the NATO band.
+ Caseback: the caseback always contains a MOD part number starting with 0552 or W10, a triangle with a hat on top and an issue number and year below.
The various configurations of the milsub are the following:
+ 5513: the hands were either of the 'sword' type or the 'mercedes' type.
+ 5513: the frame contained either 60-minute insertions or 15-minute insertions.
+ 5517: only produced with the 'sword' hands and the 60-minute insertion frame.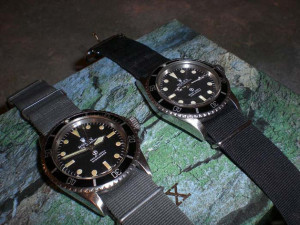 Pic.: the two versions of 5513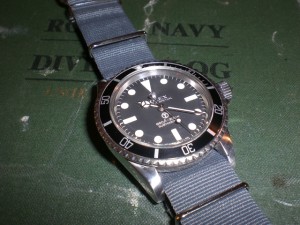 The grey NATO band milsub was part of the standard Royal Navy equipment for clearance divers. The band was attached to the case by solid bars, because the normal system entailed a risk of a pin snapping. The NATO band was also used for attaching oneself to the diver's swimming board, a square board containing a depth gauge and a compass. The Navy diver used the board to navigate when approaching hostile vessels to lay limpet mines for instance. Another important factor is the presence of less metal during diving which involves the risk of magnetically-controlled mines.
The Rolex milsubs were used by the British Special Forces, the SAS (Special Air Service) commandos and the SBS (Special Boat Service). The SAS/SBS are still considered the best trained forces in the world (read 'Bravo Two Zero' by Andy McNab for example). This means that these watches were taken on the most secret and dangerous missions in Northern-Ireland, the Falklands and Asia. And again Rolex proved to be capable of producing the most reliable watches that will never let bearers down.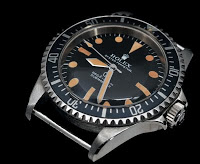 Pic.: 5517 with the solid bars
Below you will find some unique data of the milsubs and the Navy divers: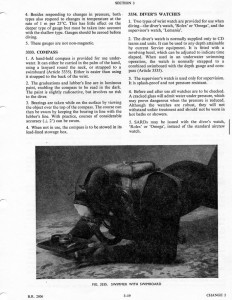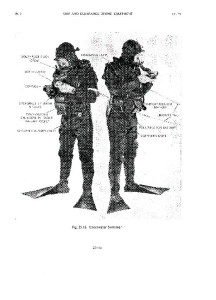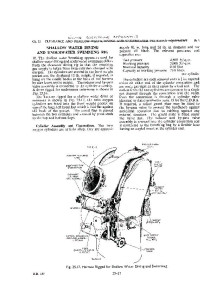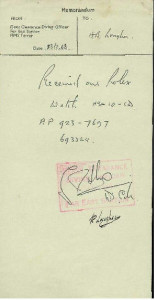 Pic.: a signed receipt of a Royal Navy milsub
Jaap Bakker
October 18th
13:34